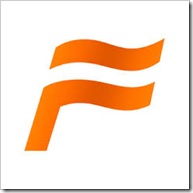 Google announced yesterday that it is the end of the line for Freebase, and they have "decided to help transfer the data in Freebase to Wikidata, and in mid-2015 we'll wind down the Freebase service as a standalone project".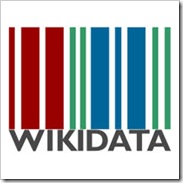 As well as retiring access for data creation and reading, they are also retiring API access – not good news for those who have built services on top of them.  The timetable they shared for the move is as follows:
Before the end of March 2015
– We'll launch a Wikidata import review tool
– We'll announce a transition plan for the Freebase Search API & Suggest Widget to a Knowledge Graph-based solution

March 31, 2015
– Freebase as a service will become read-only
– The website will no longer accept edits
– We'll retire the MQL write API

June 30, 2015
– We'll retire the Freebase website and APIs[3]
– The last Freebase data dump will remain available, but developers should check out the Wikidata dump
The crystal ball gazers could probably have predicted a move such as this when Google employed, the then lead of Wikidata, Denny Vrandečić a couple of years back. However they could have predicted a load of other outcomes too. 😉
In the long term this should be good news for Wikidata, but in the short term they may have a severe case of indigestion as they attempt to consume data that will, in some estimations, treble the size of Wikidata adding about 40 million Freebase facts into its current 12 million.  It won't be a simple copy job.
Loading Freebase into Wikidata as-is wouldn't meet the Wikidata community's guidelines for citation and sourcing of facts — while a significant portion of the facts in Freebase came from Wikipedia itself, those facts were attributed to Wikipedia and not the actual original non-Wikipedia sources. So we'll be launching a tool for Wikidata community members to match Freebase assertions to potential citations from either Google Search or our Knowledge Vault, so these individual facts can then be properly loaded to Wikidata.
There are obvious murmurings on the community groups about things such as how strict the differing policies for confirming facts are, and how useful the APIs are. There are bound to be some hiccups on this path – more of an arranged marriage than one of love at first sight between the parties.
I have spent many a presentation telling the world how Google have based their Knowledge Graph on the data from Freebase, which they got when acquiring Metaweb in 2010.
So what does this mean for the Knowledge Graph?  I believe it is a symptom of the Knowledge Graph coming of age as a core feature of the Google infrastructure.  They have used Freebase to seed the Knowledge Graph, but now that seed has grow into a young tree fed by the twin sources of Google search logs, and the rich nutrients delivered by Schema.org structured data embedded in millions of pages on the web. Following the analogy, the seed of Freebase, as a standalone project/brand, just doesn't fit anymore with the core tree of knowledge that Google is creating and building.  No coincidence that  they'll "announce a transition plan for the Freebase Search API & Suggest Widget to a Knowledge Graph-based solution".
As for Wikidata, if the marriage of data is successful, it will establish it as the source for open structured data on the web and for facts within Wikipedia.
As the live source for information that will often be broader than the Wikipedia it sprang from, I suspect Wikidata's rise will spur the eventual demise of that other source of structured data from Wikipedia – DBpedia.   How in the long term will it be able to compete, as a transformation of occasional dumps of Wikipedia, with a live evolving broader source?   Such a demise would be a slow process however – DBpedia has been the de facto link source for such a long time, its URIs are everywhere!
However you see the eventual outcomes for Frebase, Wikidata, and DBpedia, this is big news for structured data on the web.